0
My Silent Bravery Unveils New Single & Video For "Drunk Off The Sun" On June 24th, 2016
RELEASE FOLLOWS VIRAL HIT COVER OF NELLY SMASH "RIDE WITH ME
UPCOMING CD, BREAKTHROUGH, DUE THIS SEPTEMBER
"MY SILENT BRAVERY IS DESTINED TO MAKE MAJOR NOISE." – BILLBOARD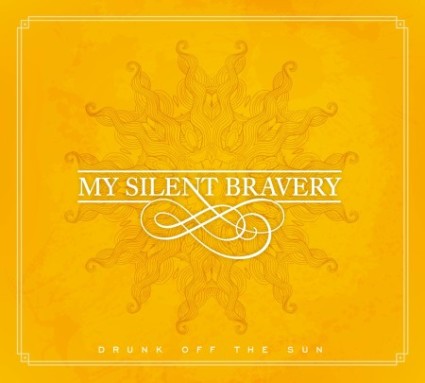 My Silent Bravery, a.k.a., the one-man musical powerhouse Matt Wade, will release
"Drunk Off the Sun"
on June 24. This is the first single and video from the artist's newest release,
Breakthrough
, which is slated for a fall 2016 release on the independent label, MWS Records.
Powered by a feel-good vibe, reggae pulse, and infectious melody,
"Drunk Off the Sun"
has all the makings of a summer anthem. With uplifting sing-along lyrics like, "Drunk off the sun/Soaking up the summer fun/Finally found a way to keep refilling our cups," the tune and accompanying music video are overflowing with the positivity and inspiring tone of all of the artist's work.
"A silver lining runs through this record and a lot of my music," explains the Worcester, Massachusetts-bred Wade. "That's intentional. When I go out to play shows, it's not about me. It's about the audience. That's what I want listeners to walk away with. I hope they'll feel more uplifted than when they came."
Wade accomplished that mission throughout
Breakthrough
, which features an all-star array of producers including Grammy® Award-winner Mike Mangini (Joss Stone, David Byrne, Smash Mouth), Peter Zizzo (Avril Levine, Jennifer Lopez, Jason Mraz), and Anthony Resta (Elton John, Collective Soul, Guster).
The artist's passion for making music that makes people happy and uplifted stems from his own personal struggles. After injuring his neck and finding no relief in traditional therapies, he turned to Kabbalah, the ancient Jewish school of mystical knowledge that not only got him through a tough time but changed his outlook on life and on his musical vision for himself. "A lot of time we look at the world like, 'What's in it for me?' as opposed to, 'what can I give back to it? That really changed for me," he says.
My Silent Bravery is having a great 2016 as "Drunk Off the Sun" follows the viral success of his cover of Nelly's smash hit,
"Ride With Me,"
which trended on YouTube this spring overseas. It's another sign of his ever-growing fan base, which now has more than 100,000 social media followers and 2.5 million YouTube views. The artist was also recently nominated for Best Pop Act at the Worcester Music Awards, was chosen as a finalist in the 12th Annual International Acoustic Music Awards, and toured with pop star Aaron Carter and American Idol winner Lee DeWyze earlier this year.
Look for upcoming My Silent Bravery tour dates to be announced shortly.